Santa Pola, a place with a lot of taste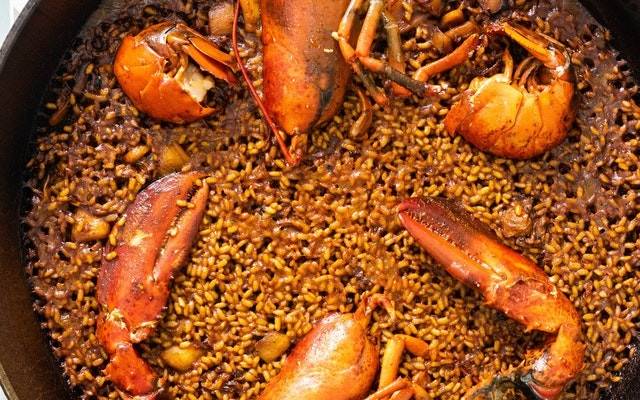 23 May · Food in Costa Blanca & Calida
If you are a lucky owner in Villa Mediterráneo or Eglise you will surely have already been able to enjoy an exquisite appointment with its gastronomy.
Santa Pola has an abundant collection of typical dishes based above all on seafood, and of course, on the rice grown in the Albufera Valenciana.
A rice with denomination of origin and a multitude of awards every year.
Few pleasures can compare to tasting a good stew in the evening in your penthouse with sea views from your Villa Mediterraneo flat.
Caldero is one of the most typical dishes of Santa Pola, cooked with fish from its local sea( redfish, grouper, dentex,...), minced peppers, garlic, parsley, and emulsified with an aioli (garlic mayonnaise).
Some people prefer to add potatoes to the caldero, and prefer to enjoy it with a good arroz a banda.
The paella rice, so well known in the area, is used in a multitude of recipes, as it is cooked "separately" using the broth of the stew that is desired at that moment, obtaining two different dishes in a single cooking.
Black rice, rice with crust or rice "gatet" are dishes that you can dare to cook at home or savour in the most famous restaurants in the city, such as Batiste or Varadero.
The dried fish are the kings of tapas: a portion of coca de sardines is a must at lunchtime, and for dessert coca boba (a sort of cake), homemade ice creams, puff pastries, mantecados (a typical Spanish pastry) and refreshing coffee slushies.
Without a doubt, the gastronomy is a delicious reason to choose Santa Pola as the ideal place for your new home.
Image gallery
Share