Protect your home in your absence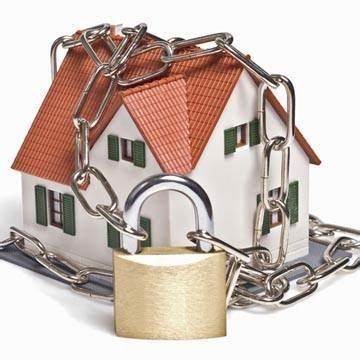 3 Nov · General information
If you bought one of our flats or villas for use and enjoyment as a holiday home, you are probably thinking about how to leave the property prepared during your absence so that when you return it is in the same condition.
In this article we are going to give you some tips on how to do this.
- Cleaning: Leave nothing undone.
Sweep or vacuum, remove any leftover food, especially in the kitchen if you don't want to find unwanted "tenants" when you return. Make sure you empty the fridge and pantry of any food that is not properly sealed or is about to expire. The sink or dishwasher should also be empty.
- Check doors and windows: make sure they close properly.
You will prevent dust from entering massively, as well as humidity and insects.
- Place dehumidifiers: It is a good idea to place dehumidifiers if your house does not have a specially designed ventilation system.
In wardrobes and bedrooms that are prone to dampness.
- Security systems: The more difficult you make it for unwanted visitors, the less likely it is that bad luck will enter your home.
Grilles on windows, security doors, alarms and cameras to monitor remotely?
- Talk to your neighbours: tell your neighbours who live near you all year round about your absence, so that they can keep an eye out and let you know if they see anything suspicious.
If there is a handyman or gardener in your residence, it is also a good idea for them to be able to contact you directly.
- Don't leave the house in the dark: especially if it is a villa or chalet, light up all outdoor areas so that access can be monitored.
LED lights and solar spotlights are very economical and you won't notice it on your electricity bill.
- Turn off the water tap and the electricity.
You will avoid possible leaks or short circuits inside your holiday home.
- Clean and cover your pool: Leave your pool covered and with specific products to keep it in good condition in winter.
It will be much simpler to get it ready for use again in the season.
- Avoid giving information about your absence : only to those who are necessary for the surveillance of the house.
Always avoid giving out too much information about your trips and outings on social media. You don't really know who is listening.
We hope you enjoy your return to your holiday home as much as you deserve!
Share