Purchasing a property: The visit.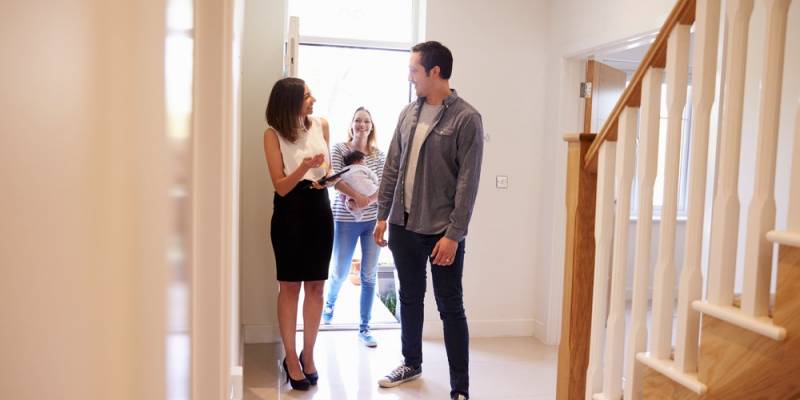 6 Mar · General information
There are countless properties on the market waiting for prospective buyers, and choosing the right one for you is one of the most important decisions you will have to make.
Websites, real estate agencies, property developers.... The large offer can be overwhelming, and although photographs and descriptions can help for a first assessment, it is essential to visit the property in person.
Arranging a visit is the first step to personally get to know each of the properties on your potential shortlist.
Once there, what should I look out for?
These are the key points that should not go unnoticed:
- Location: Calculate the distance and the time it takes to get to your places of interest: work, schools, supermarkets, health centres, leisure centres .....
- Dimensions and design of the spaces: Does it have all the rooms that I need and that I may need in the future? Do I prefer a modern open-plan kitchen or a traditional closed one? Are the bathrooms or toilets adequate for my needs?
Is the whole house on one floor or distributed over several levels, stairs, basement, etc.?
- Overview of the construction: floors, walls, air-conditioning installation, windows and doors, insulation, electricity...
If the property is still under construction, you may be able to arrange the modification of some of the materials of your choice.
- Exterior spaces: garden or terrace, solarium, interior courtyard... and the maintenance involved.
- Orientation: thought for its advantages and disadvantages in the different seasons of the year and your personal preferences.
- Community of owners: independent villa or a flat in a communal complex.
Both have very interesting characteristics that you should value.
- Parking space: on the plot itself or in the community parking lot, a highly valued asset, especially in central areas of cities.
- Energy efficiency certificate.
All these points can be easily evaluated in an ordinary visit of a few minutes, but there are other issues that are more difficult to check in that short time.
However, there are other issues that are more difficult to check in that short time: noise inside and outside the property, neighbours, traffic, natural light at different times of the day, indoor temperature with and without air-conditioning...
In short, it would be necessary to spend a good number of hours there to complete all the necessary verifications.
At Urmosa we have thought about its importance and for this reason we have created "TRY BEFORE YOU BUY", an exclusive service that we offer our clients in order that they can live in the house for up to 3 days. The only way to feel that it is really what you are looking for is by staying in the property.
Image gallery
Share