Building materials of the future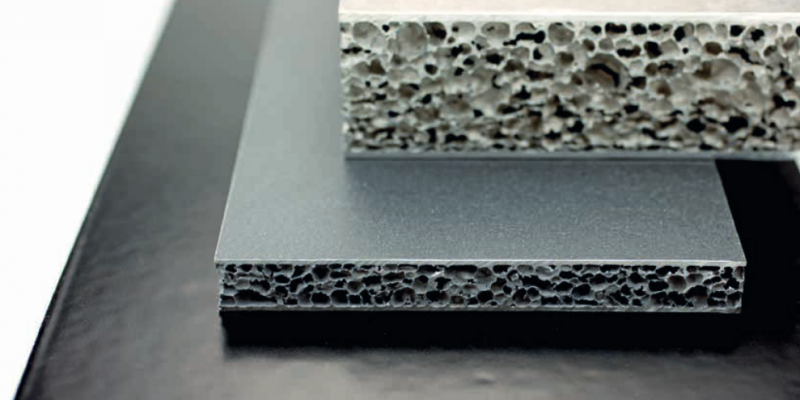 8 May · General information
In order to move forward it is necessary to consider the future, and although for now we can only imagine the trends that the coming years will bring, we already have the opportunity to discover and familiarise ourselves with the future construction materials that will become increasingly popular and occupy a prominent place in the world of design and construction of homes and buildings.
Transparent elements: Fusing your home with its surroundings, enjoying the view of your garden from inside the living room, having a complete view of the city from your condo on the 10th floor of a building...
It is a dream for many that can now become a reality with new materials such as transparent wood. This is a derivative of glass obtained from wood, which allows it to maintain its most appreciated qualities: resistance, warmth by keeping the interior temperature more stable, it is biodegradable and its production does not produce polluting residues for the environment. It also helps with energy saving by providing the house with the maximum amount of natural light inside. All thanks to researcher Lars Gergluns.
Aluminium foams: another fact. Alufoam panels have an infinite number of uses in construction. They are used as cladding for walls, floors and ceilings because of their soundproofing, durability and flame retardant characteristics. There are also other types of metal foams that can be injected directly into voids to reinforce the structure.
Hydroceramic bricks: this new brick created at the Institute of Advanced Architecture of Catalonia is capable of keeping the interior temperature cooler (up to 6 degrees) and with an optimal humidity level thanks to its combination of ceramic, hydrogel capsules and fabric. When the temperature inside the house rises, the water retained in the hydrogel capsules in other cooler seasons evaporates, thus achieving passive climate control and a much more sustainable house.
Synthetic roof tiles: made from recycled plastics and limestone, they are 50% cheaper than traditional roof tiles, have a lifespan of about 50 years and are 100% recyclable.
Self-repairing concretes and resins: still under development, these new types of concrete and resins will not require any maintenance, as they have the ability to repair themselves when cracks or breaks form.
Luminous cement: this light-generating cement is capable of absorbing sunlight, keeping it inside and radiating it, making it an ideal material for use in outdoor paving (gardens, swimming pools, car parks...). Currently this cement has been created in the colours blue and green, with the possibility of choosing the intensity according to the needs of luminosity.
Although at the moment not all of these materials are accessible or possible for mass use, we can foresee that the future of construction may be directed towards the growth of sustainability combined with efficiency and care for the environment around us.
Image gallery
Share