The Mediterranean style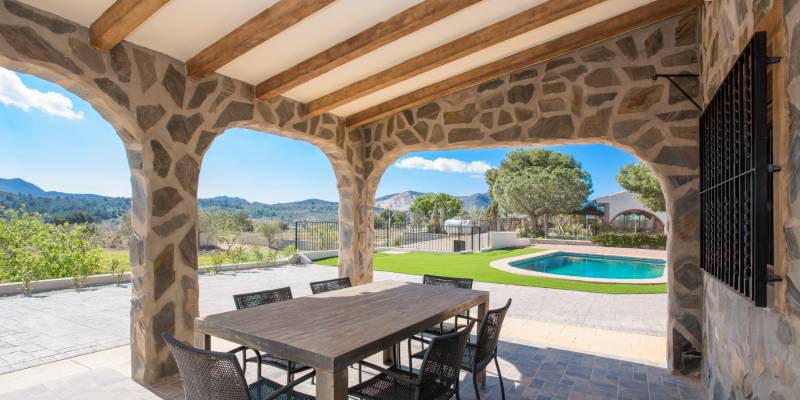 17 May · General information
The Mediterranean style refers to a type of architectural and decorative design that is typically found in Mediterranean regions such as Spain, Italy, Greece, and its influence can even be felt in Morocco.
Due to its timeless beauty and charm, it has also gained popularity in other parts of the world.
The main characteristics of the Mediterranean style include:

● Warm colours: typical colours are warm earth tones, such as terracotta, ochre, sunny yellow and Mediterranean blue.
These colours are inspired by the landscape and waters of the Mediterranean Sea.

● Natural materials: Natural and rustic materials are used, for example stone, plaster, brick and wood.
These materials add warmth and texture to the spaces.

● Architecture with historical influence: The Mediterranean style is often based on the traditional architecture of the region, such as country houses, villas and mansions.
Architectural features include tiled roofs, arches and columns.

● Patios and terraces: Outdoor spaces are central to the Mediterranean style.
Patios and terraces are converted into gathering and entertaining areas, often with features such as fountains, gardens and pergolas.

● Ornamental details: Mediterranean style is characterised by ornamental details that can be found in both architecture and decoration.
This can include hand-painted tiles, mosaics, ironwork and ceramics.

● Natural textures: Natural fabrics such as linen, cotton and silk are used in curtains, cushions and upholstery.
These fabrics bring freshness and comfort to the environment.

● Lush plants and gardens: Plants and gardens are essential in the Mediterranean style.
Gardens often have an abundance of flowers and aromatic plants, such as lavender, rosemary and jasmine.
In short, the Mediterranean style is characterised by its warmth, simplicity and connection to nature. It is a style that evokes the feeling of being on holiday in a sunny and relaxed place.
We invite you to get to know all our housing developments, which, although they have a modern design in line with the latest trends, have not lost their Mediterranean spirit.
Image gallery
Share