Hondón de las Nieves, the charm of a rural environment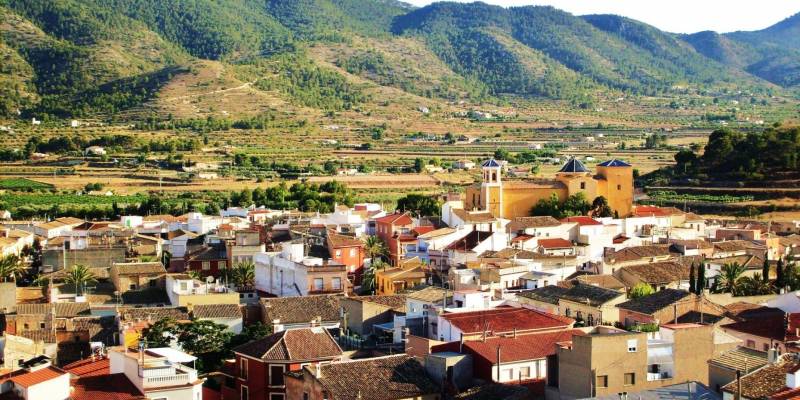 20 Jun · General information
Hondón de las Nieves is a municipality located in the province of Alicante, in the Valencian Community of Spain. It is located in the Vinalopó Valley, approximately 40 kilometres inland from the city of Alicante. The municipality is part of the Vinalopó Medio region.
Hondón de las Nieves, which translates as "Valley of the Snows", has a population of around 2500 people. The village is known for its picturesque rural setting, surrounded by mountains and vineyards. It is a popular destination for those seeking a quiet and peaceful environment away from the coastal areas.
The economy of Hondón de las Nieves is based primarily on agriculture, with the cultivation of vines, almond and olive trees being the main agricultural activities in the area. Wine production is also an important industry, and the region is well known for its local wines.
The town itself features traditional Spanish architecture, with whitewashed houses and narrow streets. There are amenities available in Hondón de las Nieves, including shops, restaurants and a medical centre. Local fiestas and celebrations are an important part of the town's culture and provide an opportunity for residents and visitors to come together and enjoy traditional music, dances and food.
For those interested in outdoor activities, the surrounding countryside offers opportunities for hiking, cycling and exploring the natural beauty of the region. The nearby Sierra de Crevillente Natural Park is a popular destination for nature lovers.
In short, Hondón de las Nieves is a charming little village that offers a glimpse of traditional Spanish rural life and provides a tranquil retreat for those looking to escape the hustle and bustle of larger towns, which is why we have chosen it as the idyllic location for our new developments Grape Town Villas and La Canalosa, on sale now - check them out on our website!
Share