Make the most of all the space in your home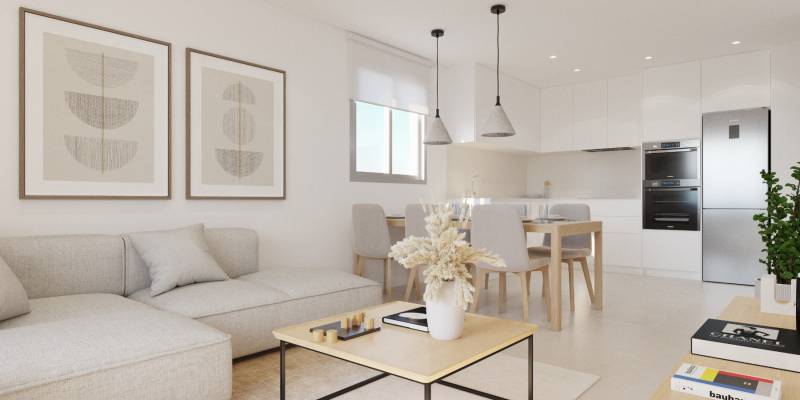 11 Aug · General information
You can make better use of the space in your home by following these tips:

Organisation: Use shelves, boxes and baskets to keep your belongings tidy and maximise storage space.
Multifunctional furniture: Opt for furniture that has multiple uses, such as sofa beds, extendable tables or beds with built-in storage.
Walls and ceilings: Install floating shelves on walls, place hooks on ceilings to hang items or use vertical spaces.
Mirrors: Place mirrors strategically to create the illusion of space and light.
Tailor-made furniture: Consider designing custom-made furniture that fits perfectly to the corners and measurements of your space. In the kitchen, ceiling-high cabinets make the most of every last centimetre without losing the taste for modern design. Take a look at the kitchens of our flats and bungalows.
Minimise unnecessary objects: Get rid of things you no longer need to free up space and reduce clutter.
Sliding doors: Use sliding doors instead of traditional doors to save space.
Dual-use zones: Define dual-use areas, such as an office that is also a reading corner. For example, the terraces of Green Hills flats are designed so that they can be a comfortable additional lounge where you can receive visitors and spend great evenings.
Adequate lighting: Use adequate lighting to highlight different areas and make the space appear larger. In our projects we include large windows in all rooms, which let in lots of light.
Colours and patterns: Use light colours and simple patterns on walls and furniture to create a feeling of spaciousness.
Remember to adapt these tips to the specific needs of your home and lifestyle. Our design team can also offer you some ideas for decorating your new home.
Share