Alicante, the preferred province for buying a home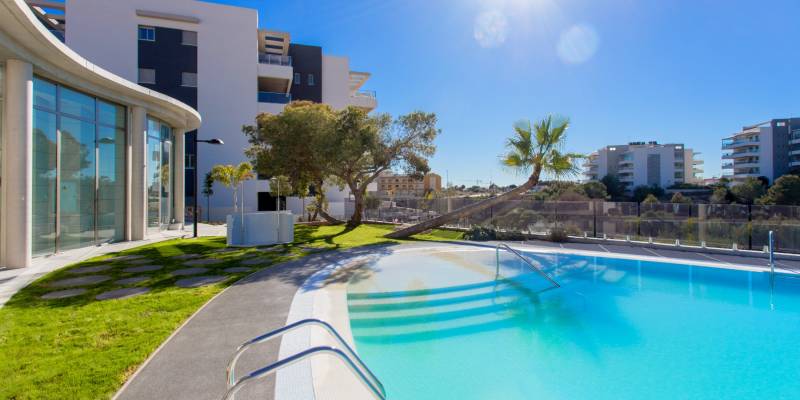 3 Oct · General information
Alicante is again considered in 2023 to be one of the preferred provinces for European visitors to live and buy in for several reasons:
1. Climate: The Costa Blanca enjoys an exceptional Mediterranean climate with mild winters and warm, sunny summers. This attracts many people looking to escape from colder climates.
2. Beaches: The region boasts beautiful beaches with crystal clear waters and golden sand, making it a popular destination for sea and sun lovers.
3. Lifestyle: The Costa Blanca offers a relaxed and healthy lifestyle. Many areas have a quiet and friendly atmosphere, perfect for retirees and families.

4. Infrastructure: The region has a good infrastructure, including hospitals, schools, public transport and essential services.
5. Culture and activities: There is a wide variety of cultural and sporting activities available, such as local festivals, golf, hiking and water sports.

6. Food and wine: Mediterranean gastronomy is delicious and healthy, and the Costa Blanca is no exception. It is also known for its wine production.
7. Cost of living: Compared to other areas in Western Europe, the cost of living on the Costa Blanca is generally lower, making it affordable for many people.
8. International community: The Costa Blanca attracts a diverse international community, which facilitates integration for expatriates.
9. Accessibility: Alicante-Elche airport and other means of transport facilitate communication with other parts of Europe.
Towns such as Benitachell, Els Poblets and El Verger, Busot and Algorfa, Arenales del Sol, Formentera del Segura, Hondón de las Nieves, Algueña and Llíber appear as the most sought after and preferred towns in Alicante to buy a property.

We invite you to find out more about our new housing development in Hondón de las Nieves, an idyllic place to start your new life.
Share