Beaches of Torrevieja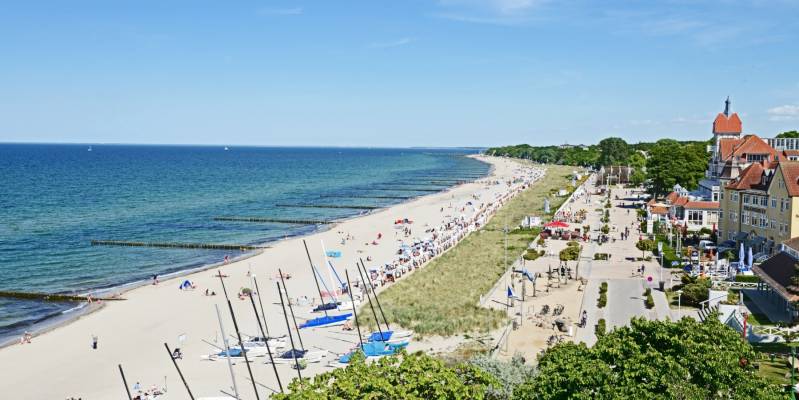 3 Jun · Activities on the Costa Blanca & Calida
Whether it is July or January, the Mediterranean beaches in the town of Torrevieja can be enjoyed regardless of season or calendar date.
Those who reside in this town can enjoy some 3.6km of fine sandy beaches and warm waters, which even in winter, have a much more pleasant temperature for bathing than any inland river or marsh.
The names of four beaches and some natural pools form the most popular and chosen by visitors to the town:

Beach of La Mata
This is the longest beach of all, about 2.3km long and about 40m wide.
This part of the coastline, thanks to its length, is ideal for long walks or jogging. It offers a multitude of services (slides, toilets, lifeguards, disabled access...) and has been awarded the blue flag, Qualitur, ISO 14000 Environmental Quality ISO 9000 and Ecoplayas.
A large expanse of dunes, the Molino de Agua park and a long promenade full of places to eat, quench your thirst or have a small snack complete the offer of this beach that makes it so well known and visited.
You can find it just 5 minutes by car from the Azulik villas.

Los Náufragos Beach
This beach is located to the south of Torrevieja and is about 325m long. It is a favourite with visitors, especially in the summer season, as it has many services, children's play areas and has been awarded the blue flag, as well as ISO 9001, ISO 14001, UNE 187001 and the Qualitur tourist quality award. From here you can observe the work of one of the most traditional activities in the area: salt extraction.
Los Locos Beach
About 760m long, this beach is located in the northern part of the town of Torrevieja, integrated in the urban area.
It is a beach with very calm waters, ideal for children and to enjoy the tranquillity of a good swim. It is a fully accessible beach and has the Iso 9001, Iso 14001, Qualtur and Blue Flag standards.

Beach del Cura
Due to its location in the centre of the city, this 375m long beach is one of the most visited by the regular or temporary residents of Torrevieja.
With fine sand and very calm waters, it is ideal for bathing and water games, and thanks to the fact that it borders the large promenade, there is no limit to the shops and restaurants on offer.
It has been awarded the Blue Flag as well as Iso 9001, Iso 14001 and Qualitur.


Natural Swimming Pools of the Juan Aparicio promenade
This is an area of coves where the calm waters can be compared to those of a swimming pool.
It is perfect for snorkelling and for enjoying a relaxing and peaceful swim without danger.
Image gallery
Share