Making the most of a small house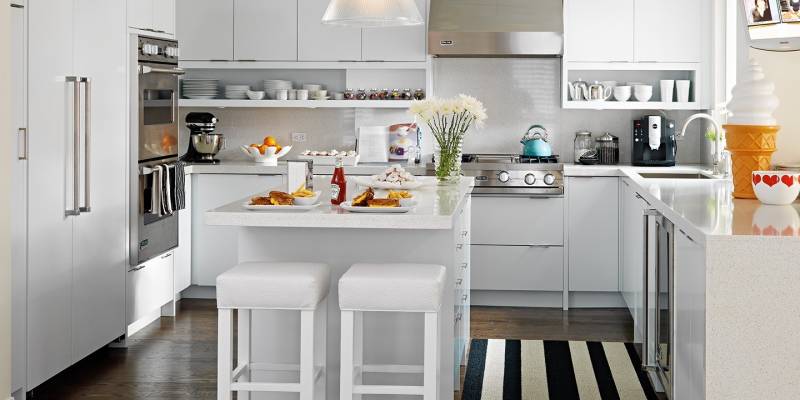 12 Dec · General information
Making the decision to buy a small house depends on the space and budget you have, but it does not have to be directly related to the wrong idea of living in a "sardine can".
You can get a lot out of a house with just a few metres if you know how, and you will be surprised by all the advantages of owning it.
As experts in home design and construction, we are going to provide you with some very useful tips that you can apply.
- Kitchens: the key in all rooms is to make the most of the space. Cupboards up to the ceiling, islands with integrated storage that act as a table and space separator, tables over the sink to increase work space, corner units to use every last corner, seat chests... As for electrical appliances, you can save space with a microwave with oven, washing machine with dryer, vertical flat extractor hoods built into the worktop or wall
- Bedrooms: integrate sliding doors in wardrobes, use canapé under the bed, and if you are not afraid of heights: high bunk beds to use all the space under them (you can create a dressing room, a study or work area...). Place shelves above the entrance door, headboards with storage ....there are lots of ideas for very elegant and modern designs. You can also hide the bed completely by transforming it into a sofa or embedding it vertically on the wall.
- Bathrooms: replacing the walls of the bathroom integrated in the bedroom with a glass screen will visually enlarge both spaces. A great idea is to include hidden storage columns in the walls.
- Living rooms: this can be a good multifunctional space, where you can use shelves up to the ceiling, sofas with storage under the seat, recesses in corners or under stairs.
If you have a terrace, it would be a good idea to cover it and enclose it with glass curtains, for example, allowing you to use this additional space for storage or whatever you need.
Image gallery
Share