Natural Park Las Salinas of La Mata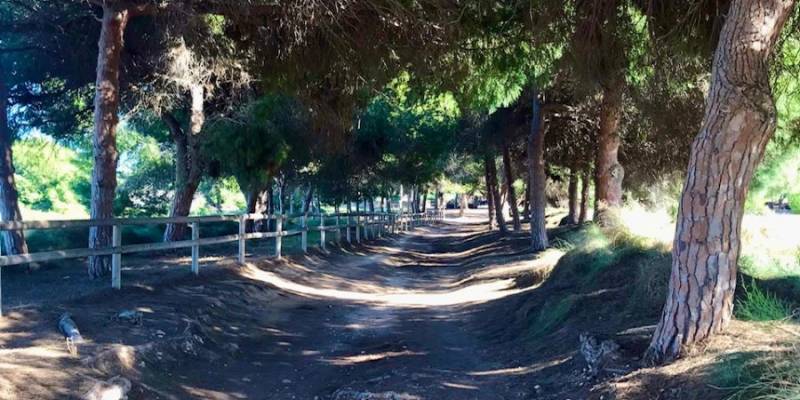 12 Dec · Activities on the Costa Blanca & Calida
The inhabitants and visitors of the city of Torrevieja have a beautiful place nearby, which today we would like to invite you to discover: The natural park of Las Salinas de La Mata.
Being the salt flats the base of the economy of the area since 1321, the wonderful place that surrounds it began to be valued for its rich and special ecosystem not too many decades ago, being declared a protected natural area in 1996.
Today, the salt industry and the ecosystem coexist in perfect harmony, each providing value in its own way to the people of the region.
We start our excursion from the car park located very close to the N-332, a car park that is visible and signposted from the roundabout on this road.
In the car park there is a school building with information for visitors. You only need to walk a few hundred metres into the wooded area, and you can choose to get there from any of the paths laid out on the land or along the interior road, which also has a cycle lane. The routes and trails are suitable for everyone, and can be done on foot or by bike, without encountering any difficulty.
On this occasion, we chose to cycle along the dirt tracks.
At the end of the first section leading from the car park to the cemetery, there is a first fenced wooded area, with timetables for use. This is a beautiful wooded area with seating and play areas for the whole family.
Among all the paths available around it, our choice led us to a wooden walkway, protected by centenary eucalyptus trees that nature has endowed with incredible shapes, giving us a magical fairy-tale landscape.
The wooden walkway, which borders a large saline lake, ends in a large picnic area with tables, benches and a lookout tower whose views will amaze anyone.
Our path passes through different varieties of pine trees, aromatic plants and other Mediterranean vegetation, which together with the species adapted to this saline soil form a unique and unusual landscape that deserves our admiration.
Next to us, the large salt pond, inhabited by a multitude of birds, some of them migratory, which rest in its waters and choose it for their breeding season.
Among them are the flamingos, grebes and plovers, which once again brighten up the area with their company and flight.
Some trails go all the way around the lagoon, others are cut off and linked to form an important network of paths, which is always different, always unique, always spectacular, and it is always waiting patiently for us to discover it.
Image gallery
Share