Energy certificate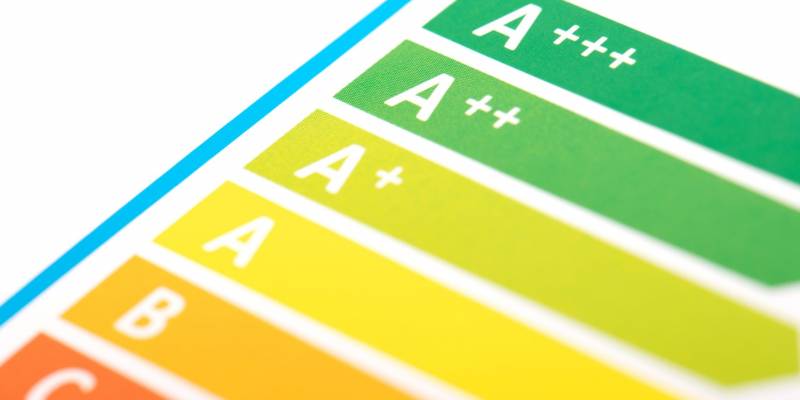 24 Jan · General information
An energy certificate is a document that records how much energy a property consumes, whether it is used for housing or for industrial production.
In our case, we will focus on the energy certificate issued for housing, which became mandatory in 2013 for all those houses in project for sale or rent.
Not having it before launching the offer entails an infraction with a fine ranging from 300 to 600 euros.
The energy certificate takes into account all the installed systems that consume energy in the home: ventilation, lighting, heating and cooling or hot water.
Why is this document important?
For the new owner or tenant, it contains very valuable information and allows them to orient themselves and make an estimate of the future energy costs they will consume in their new home.
Given the current price of the most common energies used by households, it is essential and decisive information when deciding between two candidate properties to buy or rent.
The energy certificate expresses the efficiency of the property on a scale, which classifies the data by levels ranging from level A, the most efficient, to level G, the least efficient.
These levels have identifying colors that are easy to distinguish for any user:
A corresponds to the darkest green and G to red, colors that are easy to associate with a quick glance at their meaning: green is the color of efficiency, nature, ecology...... red is the color of danger, of what is not recommended or prohibited. In addition, this scale includes detailed figures on the consumption of electricity, gas or other associated services.
To obtain it, it is enough to make a request to a company specialized in this field, although it can also be done by authorized engineers or architects.
The price depends on the size of the dwelling, and all the characteristics of the property will be taken into account: construction materials, orientation, windows and doors.......
Once it has been completed, it must be submitted to the appropriate agency for registration and validity.
Currently, the Ministry for Ecological Transition and the Demographic Challenge (MITECO) has launched the geoportal 'Efficient Buildings' where you can consult the energy certificates of buildings and properties of 11 Autonomous Communities, and the rest are expected to be incorporated during 2023.
In Urmosa we have strived to ensure that our new homes obtain their energy certificate with high efficiency levels, resulting in a more comfortable and more energy-efficient home for you and your family.
Downloads
Aerothermal system
Share