Purchasing a property: two steps before signing the contract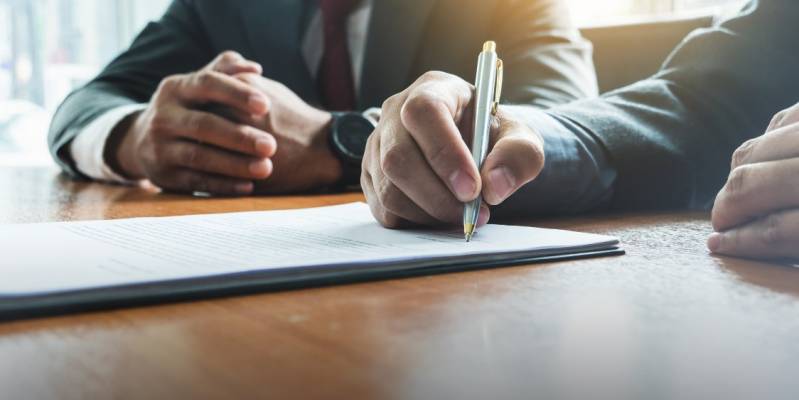 7 Mar · General information
You have finally found the property of your dreams. In order for everything to go smoothly until the completion of the purchase, it is necessary to make sure of the "official" status of the property.
We refer to all the administrative documents and the actual situation with the administrations of this property.
When the property is a new build with no other owner than the developer, everything is much simpler.
You know with certainty that it is not encumbered by any charges, that its energy certificate is up to date and that it has passed all the necessary checks for use.
The illusion can be shattered in a second-hand property when you discover mortgage debts, foreclosures, non-payment of housing tax (IBI). It is essential to go to the land registry to receive all the necessary information.
Once this first step has been taken, the interested party will probably wish to reserve the property so that no other buyer can acquire it.
A contract for the reservation of the purchase between the buyer and the seller is most advisable in this case, with the appearance of the so-called "deposit contract", in which the intention to buy is declared with the remittance of a percentage of the final purchase price, as a deposit for the reservation. This contract may include other details of the transaction, such as the items included in the house: furniture, air conditioning systems, etc.
This contract can be broken by either party, with compensation to the injured party, as the contract has a limited validity period.
If the future buyer has sufficient capital to pay in full, it is sufficient to provide for a day when the deed of ownership is signed before the notary.
But if this is not the case and he needs external financing, the mortgage must be planned and granted before the signing date.
In this case, at Urmosa we can help the future buyer, offering him the possibility of studying the viability of his purchase and managing his mortgage.
Once the capital is available for the purchase, it is the expected moment of the signature in front of the notary.
Normally, if there is a mortgage, it is signed on the same day, first with a representative of the financial institution, followed by the signing of the deed of sale.
Congratulations! You are now the owner of your dream home.
Image gallery
Share